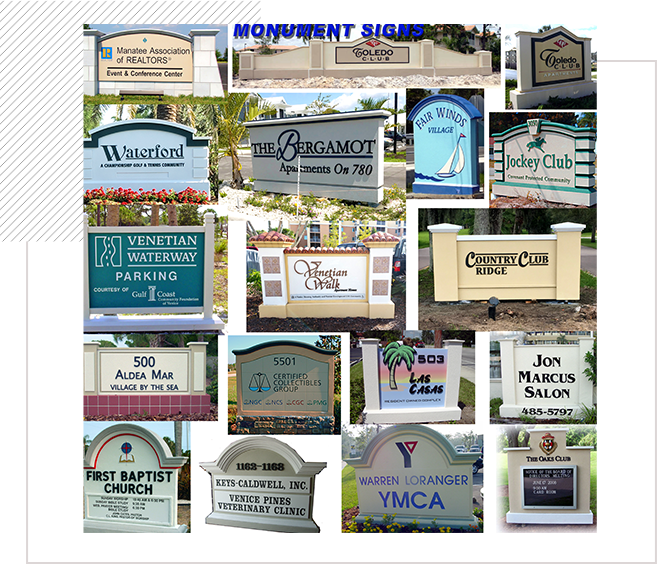 Synthetic stucco monument signs are effective for neighborhoods, businesses, and other entries that want a "wall" type sign. Many cities now require monument-style signs for an upscale look to the community. Many faux finishes (brick, stone, etc.) can be applied to a tired-looking existing wall for a new look.
Our monument signs have a hard undercoat that makes them extremely vandal resistant.
Vehicle graphics can be as small as the back window to a semi-trailer. Your vehicle is all over town, and you can use it for advertising without paying a monthly fee.
All boats need the FL #333333's, and adding a name is always fun.
Let us design your graphics, come on in and see what we can do.
Banners & Magnetics offer temporary and semi-permanent advertising for your business, event, or identity image.These can be as simple as a one-color text to full color pictures.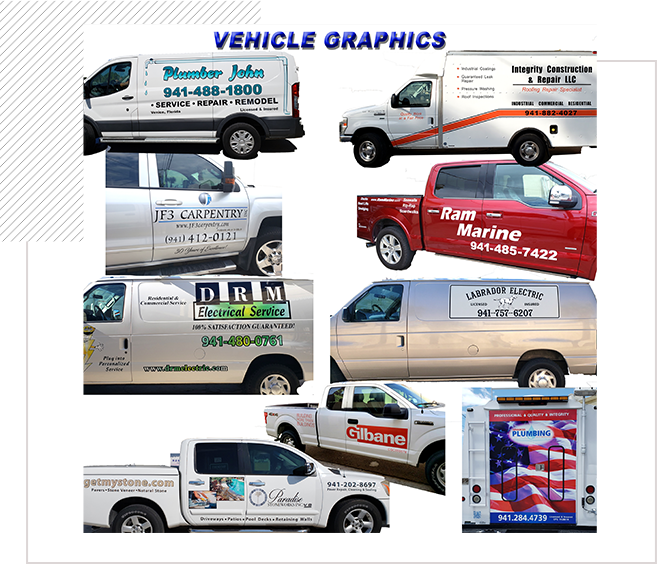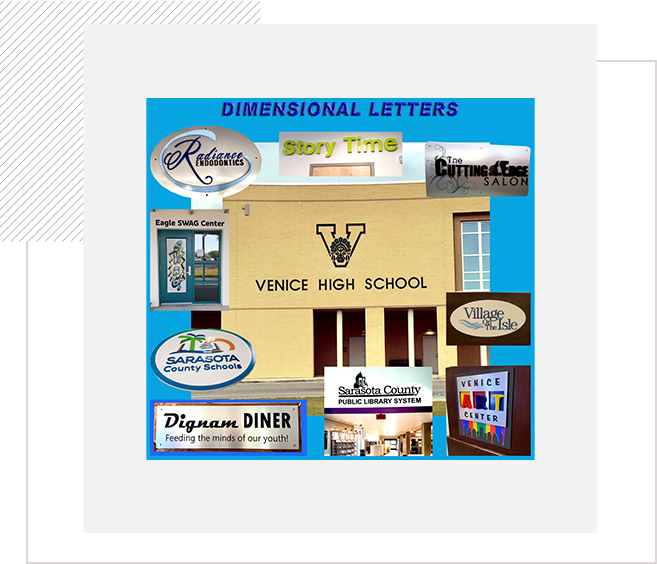 Dimensional letters of all sizes, shapes, and colors can be made to fit your needs.
Whether on an entrance wall, building, or corporate lobby, no project is too small or large.
Call us to discuss your project.