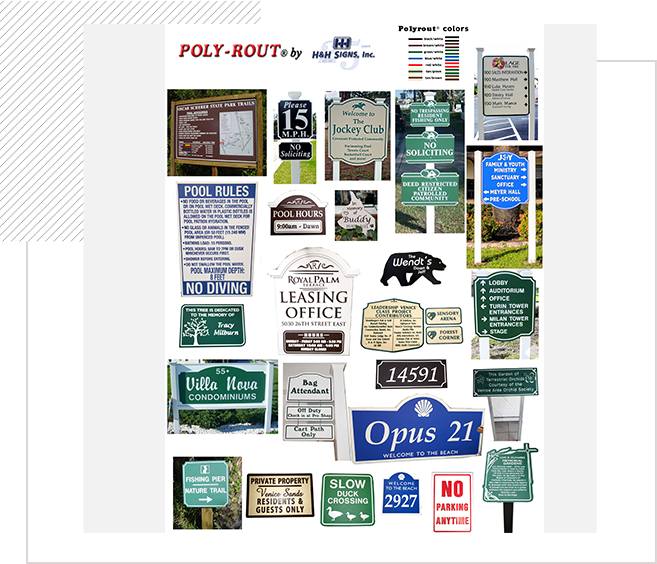 Poly Route ® Colors, Guidelines, Brochure,
Portfolio & More
Available Colors
Installation Guidelines
Product Brochure
POLY-ROUT® Portfolio
POLY-ROUT® is maintenance-free and one of the most durable signs made. Guaranteed never to delaminate, it is graffiti resistant, power washable, and can be cleaned with almost any chemical. It is computer-routed to create a dimensional effect.
This process and the sharp contrast make the graphics literally leap out at you.